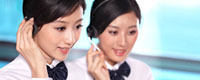 Name: Serene
E-mail: innhom@hotmail.com


Product name : Dog Bowls innhom Pet Bowls

Product No. : 20171114162941

Price : 11.99
Details:
2 Dog Bowls (25.6 oz for each bowl) and 1 Mat Set: One for food and the other for water or feed two pets at the same time. Suitable for dogs, cats, rabbits and other pets with 3 cups capacity per bowl.

Durable and Easy to Clean: Premium stainless steel makes the bowls extra sturdy. Detachable bowls and smooth mat are easy to clean. The mat just needs wiping with a damp cloth and will not deform under external force. Dishwasher safe and rust resistant.

No Spill and Non-Skid Silicone Mat: Large silicone mat and cocked edge prevent food and water spilling all over the floor. High quality durable skid-proof silicone mat protects floor from scratching. The design of indented holes hold the bowls in place.

Food Safety and Eco-friendly Materials: Made of lead-free, FDA approved silicone and stainless steel. Let your pets enjoy a healthy meal.

Flexible and Foldable Mat Base: Only takes 2 seconds to fold, easy to carry for outdoor activity and travel.