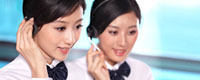 Name: Serene
E-mail: innhom@hotmail.com


Product name : innhom Handheld Cordless Vacuum model 208

Product No. : 20181123114514
Details:
★ The higher power, the better cleaning? Absolutely NOT. The true is The higher DPU(dust pick up), the better cleaning. innhom cordless hand vacuum for dust pick up has a C rating for regular cleaning, which means a great cleaning performance.

★ Cord-free, hassle-free - innhom Cordless vacuum can avoid the hassle of a cord. The center of gravity is located towards the grip for easy, lightweight cleaning up top, down below and in between.

★ Durable stainless steel filter - Reusable and One-Step Empty, just wash it with water, also enhance the powerful suction. NOTICE: wet filter will cover the suction,so please dry up the filter before use!

★ Up to 20 minutes of continuous suction - 2600 mAh Battery, the power of innhom Cordless vacuum is only used for cleaning and light. Up to 20 minutes of run time. LED light for dark places. It can be rechargeable, about 4 hours to fully charge.

★ 2 YEARS WARRANTY - With international safety certification UL, FCC, CE, RoHS. innhom provides you Hassle Free Customer Service if you have any problem with our product.