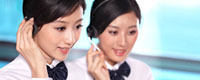 Name: Serene
E-mail: innhom@hotmail.com


Products
>
Sports & Outdoors
>
> innhom Portable Camping Shower Camp Shower Powered by Rechargeable Battery or Car Cigarette Lighter, Great Outdoor Shower for Camping, Pet Cleaning, Car Washing, Plants Watering-1 Year Warranty
Product name : innhom Portable Camping Shower Camp Shower Powered by Rechargeable Battery or Car Cigarette Lighter, Great Outdoor Shower for Camping, Pet Cleaning, Car Washing, Plants Watering-1 Year Warranty

Product No. : 20181123114719

Price : $35.99
Details:
2 Ways Power Supply: Connect pump with battery supply and push on switch on battery to start. OR connect pump and mini car charger with USB adapter cord and plug the mini car charger into cigarette lighter socket in your car to start. SHOWER ANYWHERE with battery or your car!

Rechargeable 2200mAh Lithium Battery: Direct charge from USB port, car adapter or computer, laptop via 5V USB charging cable provided. Full charge allows up to 45 min of continuous use. Battery can be attached to the water pipe instead of thrown to the ground randomly.

Multiple-uses Portable Shower: Operating at a consistent 0.9gpm, the portable shower offers gentle and comfortable stream. Suitable for INDOOR/OUTDOOR showering, camping, BBQ, hiking, traveling, kid bathing, pet cleaning, car washing, plants watering.

Safe and convenient: Conform to the safety requirements of RoHS standard, EN 55014-1 and EN55014-2. The water resistant pump and water filter system guarantee clean water. The suction cup and hook are ideal for you to hang the shower head from a tree or mount on the car window.

Lightweight and portable: The camp shower weighs about 28 oz(0.8 kg), making it compact and easy to carry. The shower head is ergonomically designed for easy grip handle and comfort. Take a easy shower wherever you want.